The Parisian graphic design studio, Créanog, which is well-known for its technical expertise in embossing and hot foil stamping on paper, has created the 2021 PUR COTON greeting card for Papeterie Zuber Rieder. 
In order to inspire creativity in its customers and partners around the world, Papeterie Zuber Rieder chose to develop an original greeting card in close collaboration with Créanog, a reputed leader in the luxury market.
PUR COTON, a premium collection of papers for embossing and hot foil stamping   
To enhance the effects of different types of embossing and hot stamping, the Papeterie Zuber Rieder greeting card was made on its prestigious PUR COTON paper. The natural white paper PUR COTON Absinthe Excès 350 g/m², with its delicate grain and silky-smooth feel, was produced in the historical establishment of Papeterie Zuber Rieder, which has been operating in France for more than 140 years in the Bourgogne Franche-Comté region.
Made from 100% cotton linters and guaranteed tree-free, the PUR COTON by Zuber Rieder collection of design papers is unique and intended for luxury communication and packaging materials. 25 references are available in the range of PUR COTON design papers.
« The PUR COTON by Zuber Rieder collection is perfectly suited to complex processes such as embossing and hot stamping, it offers outstanding reliability when it comes to designing elaborate and innovative products»  explains Laurent Nogues, Maître d'Art and General Manager of Créanog.
An original greeting card that appeals to the senses  
In their studios in the heart of Paris, Laurent Nogues and his team have used their know-how and expressed their creativity to design an outstanding communication medium that stimulates the sight and is pleasing to the touch, thanks to the exceptional characteristics of PUR COTON by Zuber Rieder paper.
Inspired by the cosmos, the Papeterie Zuber Rieder 2021 greeting card depicts a multi-faceted sphere with exceptional multi-level embossing and sublime hot stamping in holographic silver for the faceting and constellation of stars.
The PUR COTON by Zuber Rieder greeting card is an eye-catching design thanks to its delicate stars that glitter in the light. The subtle hot stamping in gold pearl and multi-level embossing arouse our sense of curiosity. The clear and sumptuous debossing on the back cover enhances the sens of mystery and appeals to the touch.
The end result, sent to all Papeterie Zuber Rieder contacts, is an impressive technical and aesthetic feat.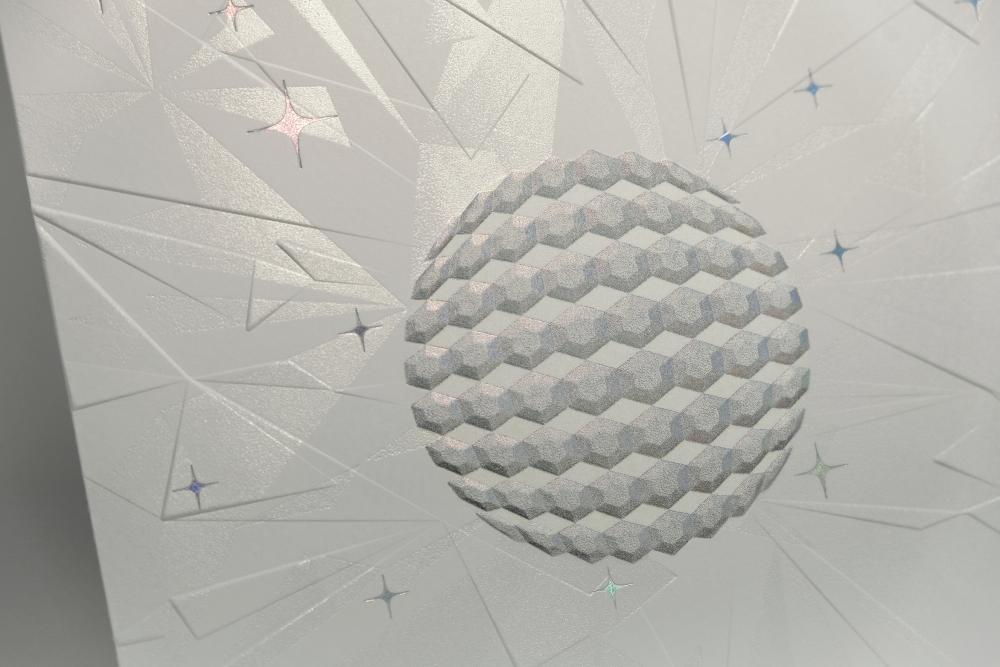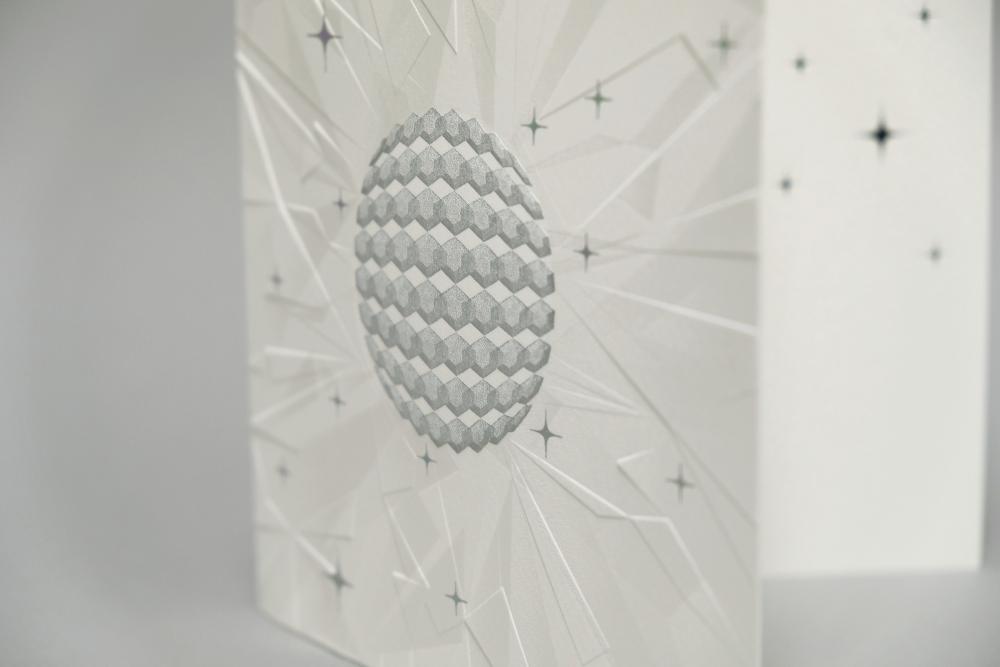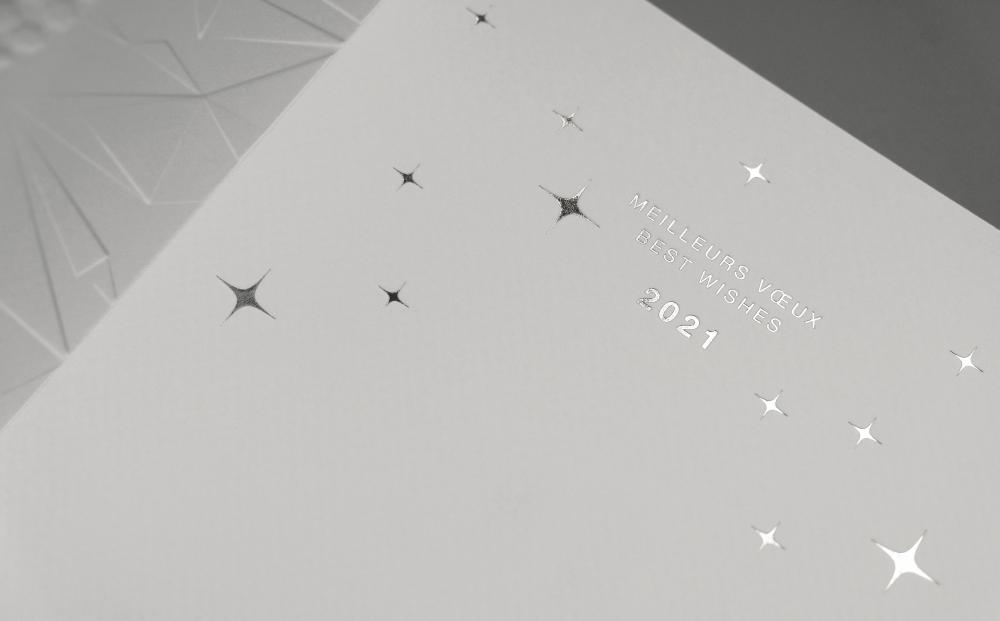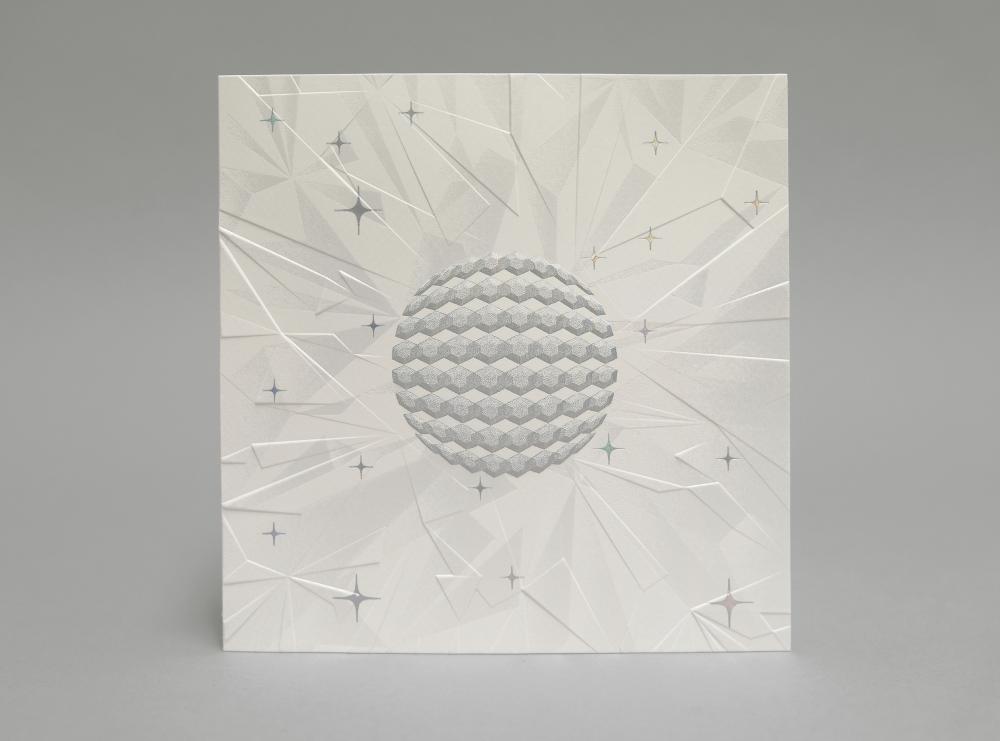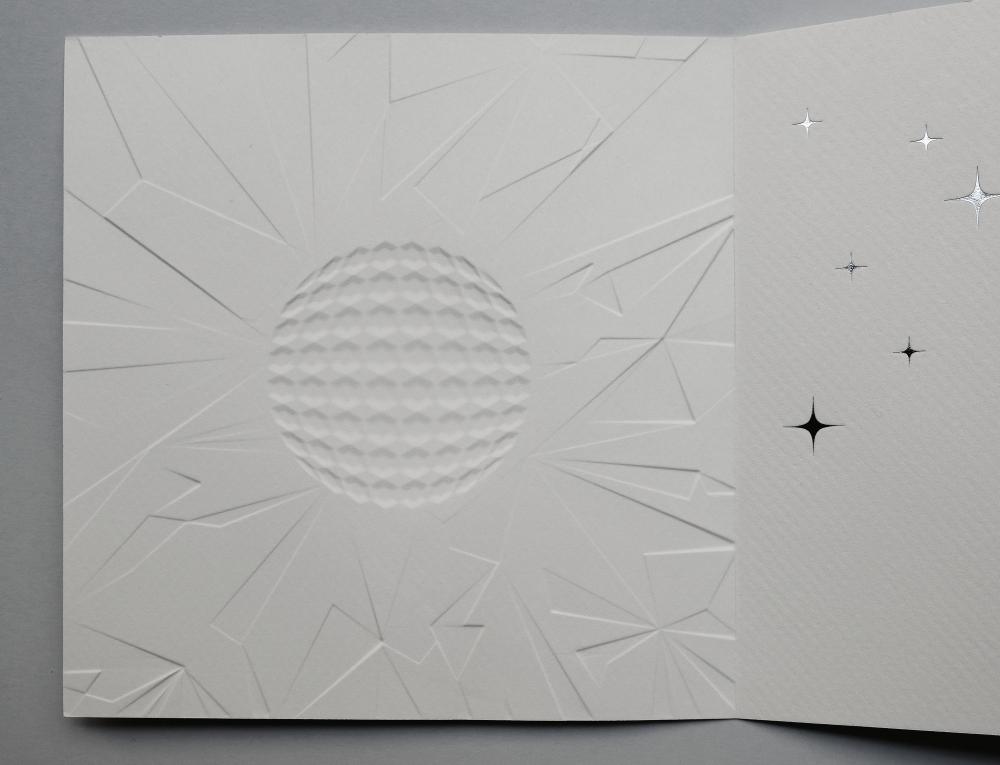 Exporting "Made in France" know-how
An internationally renowned French company, Papeterie Zuber Rieder, creates uncoated specialty papers for a variety of sectors: luxury wines and spirits, gourmet foods, fashion, design, perfumery, jewelry, publishing, archiving, fine arts.
«Uncoated premium papers offer a range of opportunities for brands to differentiate themselves and define their positioning in their target markets. 

The know-how of Papeterie Zuber Rieder, combined with the designs of advertising agencies and processing companies, is one way of doing this. 

Our common goal is to work in close collaboration with big luxury brands to help them enhance their  brand image and create added value» 

explains Vincent Thieffry, Sales & Marketing Director at Papeterie Zuber Rieder.
Papeterie Zuber Rieder has been collaborating for several years with the Créanog company, a key-player in the luxury market. The French design studio has also produced an off-print on the new shade Pur Coton Hero 500 g/m² with multi-level embossing.
Theses two French companies, each with their own unique know-how, share a common value of championing innovation. To celebrate the new year, they have decided to joint forces and push their desire for excellence even further by producing a sumptuous and striking greeting card.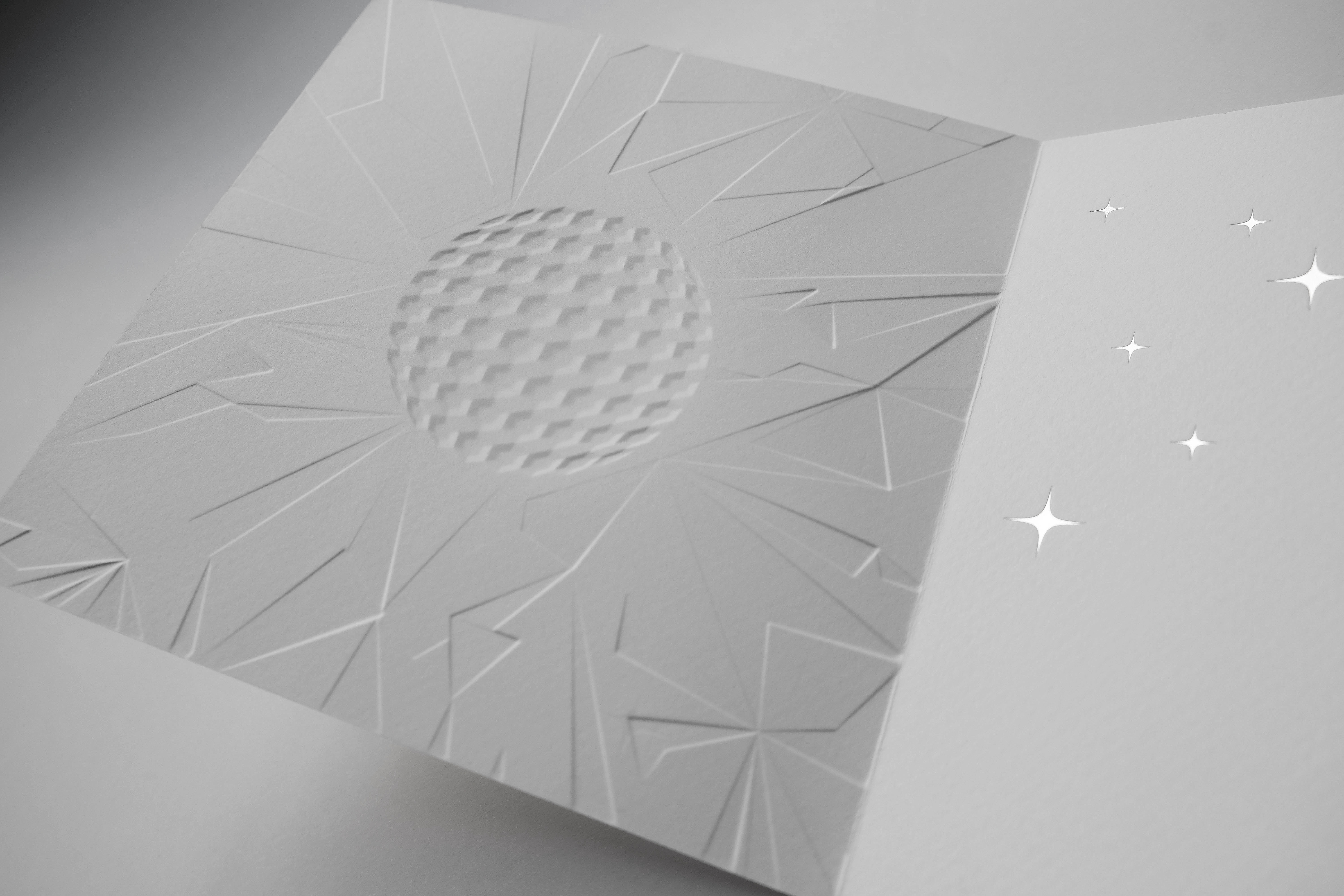 Technical details
Paper collection: PUR COTON by Zuber Rieder
Reference : Absinthe Excès 350 g/m²
Format: 16 x 16 cm / 6.3x6.3 inch
Paper : Pur coton Absinthe Excès
Grammage: 350 g/m²
Shaping: cut-size, half-open blank
Front cover :
 - Sphere: Holographic silver hot stamping for faceting and multi-level embossing
 - Star constellation: Holographic silver hot foil stamping
 - Graphics: Gold pearl hot stamping and multi-level embossing
Inside back cover: Shiny silver hot stamping
Back cover: holographic silver hot stamping
Paper made and processed in France
Papeterie Zuber Rieder, Boussières
Creative design studio : Créanog, Paris